BOARD DIRECTORS (2017) of International Fund for China's Environment:
      Chairman
Dr. Ping He, IFCE, Washington DC
      Vice Chairman
Richard J. ("Tad") Ferris, Partner, Foley & Lardner, LLP, Washington DC
DIRECTORS:
Li Ban, Executive Director, Shannxi Red Phoenix Volunteers Association, Xian
Dexi Huang, Chairman of Hebei Delong Environmental Engineering Company Ltd., Baoding
Shanbei Jiang, Singer
Dr. Dawn Li, President, Data and Analytic Solutions, Inc., Washington DC
Dr. Juliet Luo, CEO, American Genetic Testing Company, Washington DC
Dr. Zhong Ma, Dean and Professor, the School of Environment and Natural Resources, Renmin University of China, Beijing
Nora Maccoby, Co-founder, Nature's Partners, Washington DC
Ningke Peng, President of Beijing T&T Energy Tech Company, Beijing
Jeremy Schreifels, Chief of Emission and Monitoring, US Environmental Protection Agency, Washington DC
Chauncey Shey, Founder and Managing Partner of Softbank China Venture Capital, Shanghai
Dr. Yongjian Sun, Chairman of Nanjing Frontier Environmental Tech Company, Ltd., Nanjing
Dr. Tao Wang, Dean of Northwestern Resources and Environmental Research Academy, Chinese Academy of Science, Lanzhou
Dr. Ming Yang, Senior Climate Specialist, Global Environmental Facility, Washington DC
Xin Yao, Chairman of China Sciences Mapuniverse Tech Company, Ltd., Beijing
Dr. Michael Zhao, SAF, Vice President, Beijing
Xiuying Zhao, General Manager,  Beijing Huanxia Yuan jie Water Tech Company, Ltd., Beijing
Dr. Ping Zhuang,Managing Director, Easen International Environmental Technology Engineering Company, Ltd., Shanghai
Dr. Ping He, President of IFCE

Ping He, Ph.D., is the Founder and President of the International Fund for China's Environment (IFCE). He has coordinated IFCE activities on public relations, fundraising and project development since 1996. He has developed the cooperative relationship with international environmental and conservation organizations and programs, US and Chinese governmental agencies, NGOs and the private sector. He has also managed numerous projects involving environmental NGO development, technological exchanges, policy advice, US-China dialogue and public education.
Dr. He received his Ph.D. in Civil and Environmental Engineering in 1995, and an M.S. in Environmental Monitoring in 1988 from the University of Wisconsin-Madison. He received his B.S. in China's Wuhan University in 1982. Presently, he also serves as Board Director of the Worldwatch Institute, a special representative to the Chinese People's Political Consultative Conference and advisors for a number of corporations and NGOs. He has given lectures/speeches in US Congress, Yale Universities, Columbia University and numerous national and international conferences.
Tad Ferris, Vice Chairman
Supporter and advocate for IFCE initiatives since prior to 1999, when IFCE convened the first, landmark US-China environmental NGO conference.
Contributor to IFCE initiatives, drawing from civil society relationships and years of work on environmental, health, safety and sustainability issues in China, the US and at the international level, on a wide array of subjects including air pollution prevention and control, water-basin protection, environmental technology exchanges and best-practices, NGO capacity building, international environmental law best-practices sharing, environmental information transparency and comparative environmental law.
Co-chair and facilitator of China NGO conferences, capacity building agendas/workshops, and board and annual meetings.
Adviser on project development, including outreach to U.S. and Chinese government representatives and other organizational activities.
Mentor to IFCE interns and program participants.
Ms. Li Ban
Ms. Li Ban, Head of Shanxi Red Phoenix Volunteers Association, Xi'an City. Director of Shaanxi Province Environmental Protection Volunteer Association. Director of China Environmental Culture Promotion Association. first batch environmental Ambassador of Xi'an City. Director of International Fund for China's Environment. As one of the promoters of the Shaanxi provincial environmental protection volunteer association,served as vice president, dedicated to carry out a large number of environmental practice.
Since 1999 has served as a consultant to the green camp of college students in Xi'an (now Mutualistic Symbiosis Community of Youths & Environment, Shaanxi). She has participate in the project of "sustainable development of Chinese female county mayor, Chinese female entrepreneurs sustainable ability construction" (UNDP/ China Institute of environmental protection) project(United Nations Development Program / China Environmental Protection Association),"rural women's environmental education project, won the Ford prize for environmental protection.
Mr. Huang Dexi

Huang Dexi, male, born in January 1966, Sichuan Deyang,graduated from Southwest agricultural university (now Southwest University) in July 1987 environmental, bachelor degree in environmental resources professional. After graduation, he worked at Baoding Banknote Paper Co., Ltd., and he successively worked as engineer, senior engineer, R & D senior engineer and member of the expert reserve of printing system department of the People's Bank of China. He is now the committee member of urban construction and environmental protection committee of Baoding Municipal People's Congress, president of Hebei Delong Environmental Engineering Co., Ltd. (hereinafter referred to as "DeLong Environment"), vice president of Hebei Environmental Protection Industry Association, member of Hebei and Baoding environmental expert reserve.
Mr. Huang started Delong environment in October 2007, in 10 years, he led all staff in the design and construction of Dehong environmental and finished a series of benchmark project with bigger effect in the industry as follows, zero discharge project for paper industry wastewater treatment, municipal wastewater treatment plant effluent regeneration as plant boiler water , Chemical wastewater treatment, high concentration organic wastewater treatment, printing and dyeing wastewater treatment, and domestic pollution source management and operation of Baiyangdian district. Delong environment was identified as national high-tech enterprise in 2015, and listed in new three board in June 2016. Mr. Huang was awarded as "Baoding Award for the Top Ten People of Economy" in 2014 in the view of his outstanding contribution.
Shanbei Jiang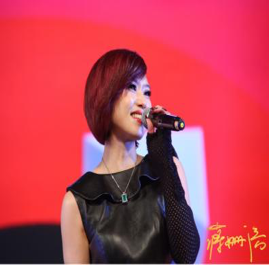 Shanbei Jiang is a famous singer in China. In 2012, the Chinese Musician Association honored Jiang with the Golden Melody Awards by her famous song "Love Song of the World of Mortals", which was also listed as the classic by a leading industry magazine. Making unremitting efforts to Chinese original music, Jiang was honored as one of the most influential people and invited to China's Great Hall of the People for the award ceremony. She once performed for the Miss World Peace Competition and the 2012 Macao International Film Festival. In 2016, she is the charity ambassador of China Organic Life Day. She was also named as the Global Environmental Ambassador of IFCE in 2016.
Dr. Dawn Hui Li

Dr. Dawn Hui Li has about twenty years of corporate experience, with expertise in integrated data systems and analysis and e-learning curriculum design. For 15 years, she has played a leadership role at Data and Analytic Solutions (DAS) she co-founded, serving as president and contract manager.
Dr. Li has been active in the Washington DC communities. She has supported non-profit and charitable organizations such as Organization of Chinese Americans, International Fund for China's Environment, Amman Imman, and Science and Technology Associations among others.
Honors:
50 Women of Influence and Power by Minority Enterprise Executive Council (2011)
Top 100 Minority Business Enterprises Award Winner (2009)
Maryland State Governor's Citation (2009)
Woman of Excellence by National Association of Professional and Executive Women (2007)
Northrop Grumman IT Star Achievement Award (2002)
Juliet H. Luo, Ph.D

Juliet Luo is the CEO of American Gene Testing Company (AGTC). She has more than twenty years of experience in developing innovative biological tech and medicine. She used to be a reputable expert in test-tube baby and cloning of human embryonic stem cells. Prior to AGTC, she also found AmeriAsia and Caervision. Juliet also serves in the Sustainable Development Committee of the United Nation at present.
Dr. Luo was once a famous expert and expert on stem cell cloning. She succeeded in applying her professional background to the transformation of modern medicine and business. She leads the company's strategic direction. Prior to his appointment with AGTC CEO, Dr. was the co-founder and chief executive officer of Ameri-Asia group and CaerVision group (from 2006) and the the Atlantic medical company (from). With a significant and extensive international business background, Dr. Luo combined with strong business acumen and mastery of the national conditions of different countries, with more than 200 Far East Regional Corporation and institutions to establish a high quality of cooperation. Dr. Luo has extensive business and strong interpersonal relationships with government and business organizations in many Asian countries. In the past 15 years, she has opened up a business network, including the famous leaders of the political and business circles in the two world. He is currently a member of the United Nations Commission on Sustainable development.
Dr. Ma, Zhong, Ph.D.

Dr. Ma, Zhong, Ph.D. in economics, Professor and former dean of Environmental College, Renmin University of China, and doctoral advisor. Dr. Ma is also a member of the National Environmental Protection Committee, Ministry of Science and Technology of strategic environmental impact evaluation committee, the Advisory Committee China Institute of Environmental Sciences, executive director of the Beijing environment and Development Research Association, "Chinese Environmental Science", "Journal of natural resources", "wetland science" magazine editorial board. American Institute for future resources and visiting scholar at the London School of economics. Mainly engaged in the teaching and research of environmental and natural resources economics, including the environmental policy, environmental management system, economic means, wetland biodiversity, economic evaluation, recycling economy, etc..
Dr. Ma Zhong served as the "RFF" series of Chinese environmental economics editor, China environment and development environment and natural resources committee of the international cooperative pricing and tax research group of the Chinese leader, in charge of the "Sanjiang plain wetland protection" (Asian Development Bank and Global Environment Facility), "environmental management function transformation and system innovation"(Ministry of Environmental Protection of the People's Republic of China and World Bank), "water pollution control and water environmental protection, management of special price and tax policy demonstration research" (
The People's Republic of China ministry of science , Ministry of Environmental Protection of the People's Republic of China, Ministry of Housing andUrban -Rural Development of the People's Republic of China )projects, as the team leader.
Ms. Nora Maccoby

Nora Maccoby is an energy strategist and an award-winning filmmaker.
In 2002, she began working with the local government in Grenada, West Indies, to develop clean energy solutions. She co-founded Nature's Partners (2004) and The Green Salon (2006) — and has spent the last five years working primarily with the U.S. Department of Defense as a Senior Communications Specialist.
Ms. Maccoby is a member of The Energy Consensus, and serves on the board of The International Fund for China's Environment. Her book, "The Energy Conversation: The First 3 Years," is available online at www.energyconversation.org.
Her short film "Dropping the Bomb on My Street" received the Youth Jury: Leopard of Tomorrow award at Locarno Film Festival in 1994. She went on to co-write "Bongwater" (Jack Black, Luke Wilson, Brittany Murphy) and "Buffalo Soldiers" (Joaquin Phoenix, Ed Harris, Scott Glenn, Anna Paquin), which won The Evening Standard British Film Award for Best Screenplay in 2004.
Ms. Maccoby was born in Mexico City and grew up in Washington, D.C., where she graduated from The Sidwell Friends School. She received a BA in Theater from Oberlin College and an MFA in Film Directing from The American Film Institute, where she won numerous awards.
Ningke Peng

Ningke Peng is president of Beijing T&T Energy Tech Company. He retired from the position of Global Director of International Government Affairs, Dow Chemical at the end of 2016. He was responsible for key global policy advocacy as well as cross country coordination for critical business and project issues. He is Before this role, he was Vice President of Dow Greater China. He supports global CEO in managing top government relationships and supports China and Asia CEO in strategy planning and business development. He leads policy advocacy, coordinates cross business development and oversees issues management. Before this, he was Director of Government and Public Affairs of Dow in Asia Pacific and Greater China respectively.
Outside Dow, Ningke served the Board of Governors of American Chamber of Commerce in China (AmCham China ) from 2010 through to 2014 and was Vice Chairman in 2013. Ningke also served as Co-Chair of the China–US Energy Co-operation Program (ECP ) at its Management Board Executive Committee from 2011 through to 2014. He was one of the founders of ECP.
Before that, Mr. Peng served BP for nearly 14 years at various technical, commercial and management positions in China, UK and US. Further before, Mr. Peng served CNOOC for 3 years. Mr. Peng graduated from Peking University with BSc of Geophysics.
Jeremy Schreifels

Jeremy Schreifels is a senior policy analyst with the United States EPA's Clean Air Markets Division. He has worked extensively on energy and environmental programs in the United States (e.g., Acid Rain Program, Mercury and Air Toxics Standards, Regional Greenhouse Gas Initiative, and California AB32) and has worked with a number of countries, including China, to design emission control and monitoring programs that are appropriate for the characteristics of regional and local environmental problems. He also served as an Embassy science fellow in Beijing, Shenyang, and Guangzhou, China and as a technical expert to the China Council for International Cooperation on Environment and Development.
Schreifels received a Bachelor of Science degree in corporate finance at St. Cloud State University and a Master of Environmental Management in resource economics and policy from Duke University. He is currently completing a PhD in environmental engineering at Tsinghua University.
Schreifels has authored several papers and books on pollution control technologies and the design of effective emission control policies.
Sun, Yongjian, Ph.D
With a PH.D. from University of Cincinnati and B.S. from Shanghai Jiaotong University, Dr. Sun worked in IBM for eight years for new materials development. In 2009, he went to China for business development and was selected as one of experts in China's 'Thousand Experts Plan'. Presently, he is the chairman of Nanjing Leading Environmental Tech Inc. and professor in Hehai University. The company is specialized in watershed management, wastewater treatment, river restoration, watershed intelligent management, etc. he has published 23 scientific papers and has 31 patents.
Wang Tao

Wang Tao, born in November 1959, Shanghai people, Han nationality, doctor of science. Dean, Northwest Institute of resources and Environmental Sciences, Chinese Academy of sciences. Mainly engaged in the research of desert and desertification, through years of hard work, improve the concept and connotation of land desertification in northern China, the formation of desert and desertification research and environmental evolution in the given division discipline in the time series and space range; discusses China's arid and semi arid environment the relationship between the process of Desertification since the evolution and historical period, the process of desertification land is that modern human activities superimposed on the background of climate deterioration, human activity is the main driving force of desertification; system in different areas of desertification process, establishes the index system of land desertification dynamic monitoring and evaluation, quantitative analysis in the mid 1970s, late 80s and 2000 China's desertification land area, distribution range and level of development, completion of the desertification regionalization . In a word, he studied in the desert and desert environment subject background, the process of desertification and desertification dynamic monitoring and evaluation, land control strategy and approach, his research results enrich the system of desert and desertification research in the theory of our country, the development of desert Science in china.
The scientific research team led by him has obtained good economic, social and ecological benefits in the practice and promotion of desertification control. He was awarded the first prize of science and technology progress of the Chinese Academy of Sciences and the two prize of each of the 1, is a special contribution to the State Council and the Gansu provincial grants outstanding experts Title winner. Has published more than 80 academic papers, published 4 Monographs (including cooperation). He currently serves as the global terrestrial observing system "(GTOS/UN)" the United Nations Committee of experts (1996-), the Development Committee of the international arid region (IDDC) (1999-), member of the United Nations Environment Programme, the State Environmental Protection Administration and China International Academy of desertification prevention research and Training Center (ICRTDC, UNEP/NEPA/CAS (2001) director - director of the Geographical Society), China (1999-) and desert branch chairman (2002-), deputy director of China sand control and Sand Industry Association (2001-), long Chinese desertification senior expert advisory group members (2002 -). Edit Land Degradation andDevelopment editorial board and Asia (2003-), "China desert" editor (2004-), the Eighth International Development Conference (8th arid ICDD, FAO, ICARDA, UNESCO, UNU, CAS) chairman (2003-).
Chauncey Shey

Chauncey Shey is a distinguished venture capitalist and accomplished high-tech entrepreneur. Mr. Shey has successful startups experience during his early years in the United States & China. He founded Softbank China Venture Capital (SBCVC) in 2000 and has served as Managing Partner of SBCVC since.
SBCVC manages five USD funds and numerous RMB funds with Total AUM at $2.5 Billion. SBCVC's main investment focuses are TMT, healthcare and material sciences, with additional coverage in areas to increase energy efficiency and consumption upgrades. In 2000 and 2003, SBCVC has invested a total of $23 million in Alibaba and Taobao, respectively. As of its IPO, this portfolio investment grew more than 1000x, reaching $24 billion. This investment has been one of the most successful venture capital investment to date.
Mr. Shey was awarded "Forbes China's Best Venture Capitalists of the Year" on numerous occasions. In the December 29th 2014 issue of Forbes China, he ranked first in "Forbes China's Best Venture Capitalists of the Year".
Dr. Ming Yang

In December 2008, Dr. Ming Yang joined the Global Environment Facility (GEF) of the World Bank Group as Senior Climate Change Specialist and Senior Program Manager. He manages GEF's climate change portfolio (including energy efficiency, renewable energy, some urban transport, and part of sustainable cities programs and projects) in Eastern Europe, Central Asia, Africa, and East Asia.
Prior to joining the GEF, Ming worked for four years as Energy and Environment Economist, and Energy Technology Economist at the International Energy Agency (IEA) of the OECD in Paris. Before that, he had worked in the Asian Development Bank (ADB) as Energy Adviser and Climate Change Specialist for two years.
Ming holds Ph.D. in energy economics and planning from the Asian Institute of Technology in Bangkok jointly with l'Institutd'Economie et de Politique de l'Energie (IEPE), Université des Sciences Sociales, Grenoble, France. Over the past 20 years, Ming has published six books and more than 50 journal articles and book chapters, including Closing the Gap – GEF Experience in Global Energy Efficiency (2013) and Energy Efficiency: Benefits for Environment and Society (2015).
Yao Xin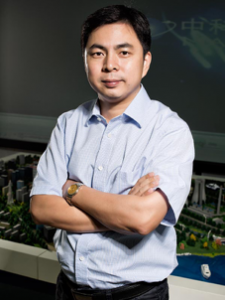 Yao Xin, President of China Sciences Mapuniverse Technology Co., Ltd (MAPUNI) ,3S technology applications and digital environmental protection experts. In 2006, Yao served as deputy director of the new digital environmental protection laboratory, the laboratory in the State Environmental Protection Administration, Ministry of science and technology China support, by the Institute of remote sensing applications, Chinese Academy of Sciences, School of environment, Beijing Normal University, China Sciences Mapuniverse Technology Co., Ltd jointly established, with rich practical experience of Digital Environmental protection. He has been in the industry a number of professional journals published important articles, developed the "environmental pollution accident emergency system, radioactive source monitoring and management system", "Environmental Geographic Information System" 10 environmental protection software products, access to a number of copyright registration certificate and 8 patent certificate, and successfully organized the implementation of the a number of digital environmental protection projects.
Michael Zhao, Ph.D.
Michael Zhao graduated from Xi'an International Studies University, obtained his Master's degree from Bowling Green State University and his Ph.D. from the American University, focusing on socio-economic and sustainable development. Earlier in his career, he taught in two universities and worked as a research analyst in a major research company. Later, he went to New York and the Silicon Valley to start his own business in internet, software development and information service. He has served as the Executive VP of Penpower, Inc., the founding partner of Sinocast LLC, a co-founder of International Fund for China's Environment (IFCE), China Director of IES Abroad, CEO of Cosmos International, China director of International Institute for Sustainable Development (IISD). Currently, he specializes in cleantech transfer and commercialization, international A&M and investment advisory for large energy and environmental projects. He also serves as strategic development advisor to several private and public companies in China. He is a foreign expert for the Beijing City government.
Xiuying Zhao

Xiuying Zhao,Beijing HuaXiaYuanJie Water Technology Co.,Ldt. Director of International Fund for China's Environment.Chief representative of IFCE, Beijing office. Zhongguancun multidimensional water comprehensive utilization industry alliance (MDW)founder-member. Head of the association of women entrepreneurs in Hongze,Huaian City, Jiangsu Province.
1995, Zhao Xiuying left the central enterprises, has always been committed to the cause of water environmental protection, leading the clean Water Service Company continue to grow and develop, has been in Beijing, Tianjin, Jiangsu has built three production bases. In 2016, she signed on behalf of the company and the Hongze government in Jiangsu PPP strategic cooperation agreement, the contract of the White Horse Lake and other 9 river ecological restoration project PPP project.
For a long time, Xiuying Zhao led the company to explore the path of comprehensive utilization of water systems from a variety of dimensions, to create an international multi dimensional water utilization system first brand. The company has a number of experts from the United States, Britain, Germany and the domestic water industry experts advisory team. Zhao Xiuying led the technical team developed "intelligent non negative pressure water tank water supply equipment, purification of pressurized water supply equipment integration" and "super energy-saving two-way water supply system" and the two pressurized water supply equipment, of which two products have small and medium sized enterprises in Beijing science and technology innovation fund and the National SME technology innovation fund, one of the national torch program certificate.
Zhao Xiuying led the company to focus on the multidimensional comprehensive water utilization system to create the whole industry chain, the company has more than 20 patents, 8 National Ministry of Health approval wading, Ltd. is a national high-tech enterprises. She advocated pollution from the source, after the formation of water treatment standards in the water, water, water network. She teamed up with a number of high-tech companies in Zhongguancun jointly launched the Zhongguancun multidimensional water comprehensive utilization industry alliance, as the chairman. The alliance industry resource integration, complementary advantages, Internet industry, through cooperation, industrial chaincollaboration and innovation, to create a design from the source, source pollution control, improving water quality, multidimensional water recycling on upstream and downstream industry chain.
Dr. Zhuang Ping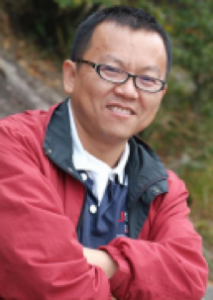 Dr. Zhuang Ping is an expert in the fields of experience is very rich, he is not only the infrastructure investment (financing) related project development, financing, project implementation and operation / maintenance specialists, and environmental engineering, city development, solid waste management, water supply and drainage engineering, groundwater and soil remediation experts. Since 1998, Dr. Zhuang in the world bank and the Asian Development Bank in Asia, especially in China and Mongolia China loan project as a senior international consulting experts group leader. Dr. Zhuang is an American citizen, in view of the development of valuable contributions to the Hubei province infrastructure, he and 14 other experts by the Hubei provincial government in 2000 awarded the "outstanding foreign experts" of the title, and thus to obtain permanent resident status China.
Dr. Zhuang is a project manager and a registered professional engineer in the United states. Working in Sherlock, North Carolina, he completed a number of industrial wastewater treatment projects, for many industrial customers to solve the problems encountered by environmental standards. Before focusing on China, he served as a city engineer in the Cocoa Beach City in Florida, USA, responsible for the improvement of many infrastructure projects in the coastal city. In the United States, Dr. Zhuang has published more than 20 papers in international journals.
Dr. Zhuang Ping currently serves as chairman of Yisheng Environmental Technology Engineering (Shanghai) Co., Ltd. the company is registered in the United States and international consulting and engineering company. Dr. Zhuang Ping is the founder / director of International Foun for ChinaEnvironmen, but also the Gerson Lehrman Group SM industry experts and scholars, through this platform to Chinese investors interested in providing consulting services.
Mr. Zhou Zhiguo
Zhou Zhiguo
Bachelor of Laws, Master of Economics, Chairman of Hunan Oriental Water Valley Technology Co., Ltd., Chairman of Hunan Online Group, owner of the software copyright of the mobile management platform. He is also IFCE Hunan office chief representative.
Since October 2015, he has been engaged in information, smart water management, renewable energy development and electronic product testing projects in Hunan, Xinjiang, Guangdong and Jiangsu. From 2016 to 2019, founded the American International Art Technology Group and the Opt-electronic Technology Group to cooperate with Suzhou Youshuai to provide services for Apple, Foxconn, Keppel and other companies.
From 2011 to 2015, undertook the construction of Changsha Smart City No. 1 project,  served as the vice president of Shenzhen Saito Technology Co., Ltd.;
From 2008 to 2012, he served as the deputy director of Shanghai FirstPaper Company of the American Hearst Group. He first promoted the content and terminal development projects of E-ink e-books in the education and publishing systems of the central government and all over the country.
from 2007 to 2009, he served as the executive producer of  "Fairy Tale" of the Hunan Educational Television Station.
From 2005 to 2007, founded Hunan Tianhan Human Resources Company, a joint venture with Hunan Provincial Trade Union and serve as executive director.
From 2004 to 2005, cooperated with Taiwan Baocheng Group Jingcheng science and technology, served as the director of the wireless division; cooperated with Harbin Coslight Group to establish Zhuhai Yitong Telecom Technology Co., Ltd.
Dr. Zhang Keshan
Zhang Keshan
Senior Partner of Beijing Shanggong Law Firm, Director of Beijing Shanggong (Yantai) Law Firm, Master of Civil and Commercial Law, Doctor of Management. He was selected as the "National Talents of Lawyers in Foreign Affairs" by the Ministry of Justice of China, and was awarded the "National Excellent Lawyers". He is a government legislative and review expert of the Department of Justice of Shandong Province, and has won the Shandong Lawyer Industry Leading Talent Award in Foreign-related Affairs. He is also the deputy director of the Tort Law Forum of the Civil Affairs Committee of the All China Lawyers Association, and the vice chairman of Yantai Lawyers Association. He is the author of "Research on Legal Issues of Shareholders' Defective Capital Contributions", "Research on Legal Measures to Resolve Medical Disputes in the Context of Building a Healthier China", "Legal Risks in Investment in Different Countries in the One Belt One Road Initiative" .
Mr. Cao Feiyue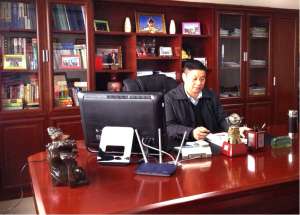 Cao Feiyue
Chairman and founder of Hunan Sequoia Zhigu Industrial Holdings Co., Ltd., the general manager and chairman of Hunan Saideou Engineering Technology Co., Ltd,
Over the past decades, he has actively engaged in enterprise management in state-owned enterprises. He has undertaken various large and medium-sized curtain wall projects. The main projects are: Changsha Helong Stadium, Hunan Science and Technology Museum, Zhuzhou CSR Times Administrative Research Building, Zhuzhou Times Electronics R&D Building, Zhuzhou Southern Aviation Industry and Trade Park, Hengyang Traffic Monitoring and Command Center, Zhuzhou Broadcasting and Television Media Building, Dongguan Taiwan Business Building. In 2007, he was solely responsible for the curtain wall project of Zhuzhou CSR Times Administrative Scientific Research Building and won the "National Architectural Engineering Decoration Award". He has won the "Leading Talent of Zhuzhou City (Entrepreneurship) " in 2020. and became the member of Zhuzhou City Federation of Industry and Commerce (under the General Chamber of Commerce) in 2021.
©2017 The International Fund for China's Environment All Rights Reserved.
2421 Pennsylvania Ave.NW Washington,DC 20037-1718 USA
TeL 202-822-2141 Email: ifce.adm@gmail.com